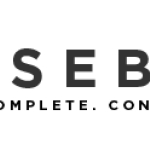 ISEBOX SECURES PRIVATE EQUITY BACKING FROM…
Multimedia distribution platform on course to…
ISEBOX, a Tech company specialising in multimedia distribution for PR, has received backing from Invex Capital to support its continuing growth in PR and Communications. Formed by Marc de Leuw, founder of broadcast PR company TVC, which was acquired by The Economist Group in 2012, ISEBOX is a one-stop platform for distributing campaign videos, images and literature to media and press. Clients include CSM, FleishmanHillard Fishburn, Michael Kors and Nike.
Open »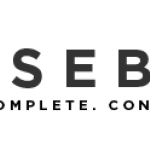 Situation critical: Drug companies failing…
Healthcare communications is "on life support",…
Strict embargo:00.01 Tuesday 20th June 2017 85% of health journalists not satisfied with Pharma & Healthcare Comms Only 2% find pharmaceutical and healthcare information trustworthy 36% feel government agencies acting on behalf of consumer best interest Media Contact: Shannon Kramer media@isebox.com +1 (888) 473-7275 x. 21
Open »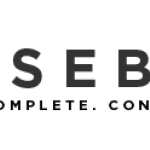 5 Things Journalists Hate About Your…
ISEBOX Webinar Content
New York, NY, June 16Peter Shankman joined ISEBOX VP Joe Witte to discuss the importance of earned media, how we can better relate to journalists and how our digital solutions need to consider the needs of reporters. This webinar is based on a 2016 journalist survey Corporate Newsrooms Failing To Meet Journalists' Needs For turnkey Media Center and Content Distribution SaaS Platform Solutions that are "Journalist Approved", please visit ISEBOX.com.
Open »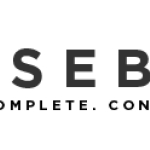 Corporate Newsrooms Failing to Meet…
New Survey Highlights 65% of Online Newsrooms Not…
New research released today shows that the provision of digital newsrooms by communications professionals is not meeting the needs of journalists. The survey, conducted by digital communications platform ISEBOX, indicates that only 6% of journalists polled say that digital newsrooms meet their expectations. Media Contact:Shannon Kramershannon.kramer@isebox.com+1 (888) 473-7275 x. 21
Open »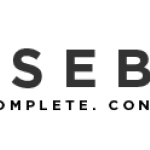 BMA Selects ISEBOX for 2014 Global Conference
Event Content Distributed via ISEBOX Cloud…
PHILADELPHIA, PA May 20, 2014. BMA has selected ISEBOX, a leading multimedia content distribution platform based in the Philadelphia region, to provide BMA14 attendees with near-real-time access to all conference presentation assets, including session videos, decks, PDFs and photos. Joe Witte 215 359 8898 joe.witte@isebox.com http://isebox.com/used/pr-comm/
Open »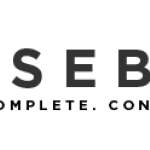 Kawasaki Motors UK appoints ISEBOX to…
Kawasaki Motors UK has hired ISEBOX to host and…
ISEBOX was awarded the account after trialling its cloud based distribution platform for the launch of Kawasaki's Vulcan S bike in Almeria, Spain earlier this year. Download/Embed content from this page. All content is free of charge and free from copyright. For more information contact marc.deleuw@isebox.com
Open »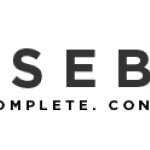 Survey Reveals Majority of Journalists…
68% of Journalists Unhappy, Overworked, and…
According to a recent survey, an overwhelming number of journalists and media professionals are unhappy with how they are approached by corporate communications, resulting in working longer hours and increased frustration. Media Enquiries: Joe Witte joe.witte at isebox.com ; 215 359 8898
Open »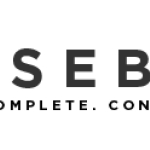 Finally, a Disruptive Technology That Helps…
Easy Content Sharing with ISEBOX Increases Press…
As the demand increases for journalists to produce more content with fewer resources, one tech company has set about providing a solution to service all media disciplines in a single hit. ISEBOX, a multimedia content distribution platform, sends journalists an interactive email giving access to the news release, images, video and audio - all on the same page. Joe Witte VP Business Development & Marketing t. +1.888.473.7275 ext. 90 e. joe.witte@isebox.com www.isebox.com
Open »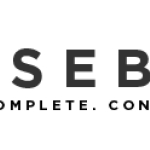 Hospitality Marketing Takes-off with…
Visual content necessary for highly competitive…
Travelers want to experience their destination visually before they book their trips. With ISEBOX, your content will reach audiences with video and assets such as images, audio and documents demonstrating the value of your location. Distribute content with greater ease than ever before and collect analytics that will give you the ultimate confidence that your content is gaining the attention you need. Joe Witte VP Business Development & Marketing t. +1.888.473.7275 ext. 90 e. joe.witte@isebox.com www.isebox.com
Open »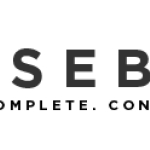 The Adventure Travel Trade Association Proud…
ISEBOX offers ATTA members discounts on…
New York, NY – The Adventure Travel Trade Association (ATTA), announced a new partnership with ISEBOX, a multimedia content publishing and distribution platform. ATTA members will get a 30% discount on ISEBOX, an easy-to-use tool for distributing video, images and documents to prospective customers, partners and the media. Joe Witte VP Business Development & Marketing t. +1.888.473.7275 ext. 90 e. joe.witte@isebox.com www.isebox.com
Open »